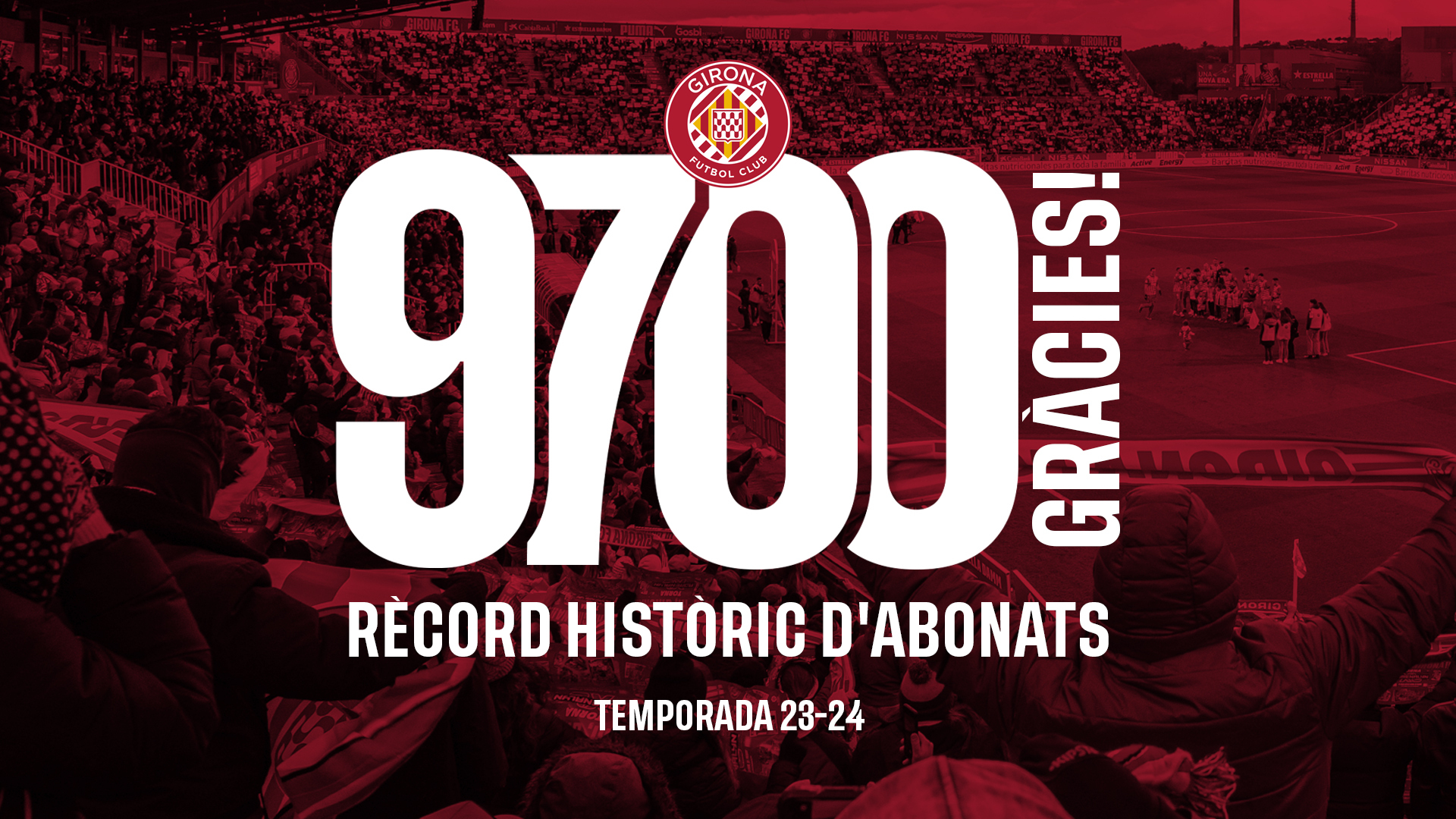 9.700 season ticket holders: historic record at Montilivi
The passion for Girona FC has been demonstrated once again this season. The Club has achieved a record number of season ticket holders, with a total of 9,700. This all-time high is not only a testament to the loyalty and dedication of the supporters, but also to the strength and vitality of the Club as a whole.
The majority of this target is due to renewals with a total of 98.8% of season ticket holders who have decided to continue to be part of this exciting journey, demonstrating their loyalty to Girona FC for yet another year.
Beyond this impressive figure, the atmosphere at Montilivi is expected to be electric at every game. Last season, Montilivi recorded an average spectator attendance of 82%, one of the highest percentages in the league. In the hope that the attendance will be equally excellent, the Club recalls that it continues to offer incentives to recognise the loyalty of the fans.
The installation of the Gol Sur superior stand allows Montilivi to reach a total of 14,624 seats. Taking advantage of the expansion of the stadium's capacity, the Club has decided to increase the number of season ticket holders and to register 400 new ones. The new season ticket holders were registered on the waiting list of 1,700 members.
Girona FC currently has a total of 13,000 members.