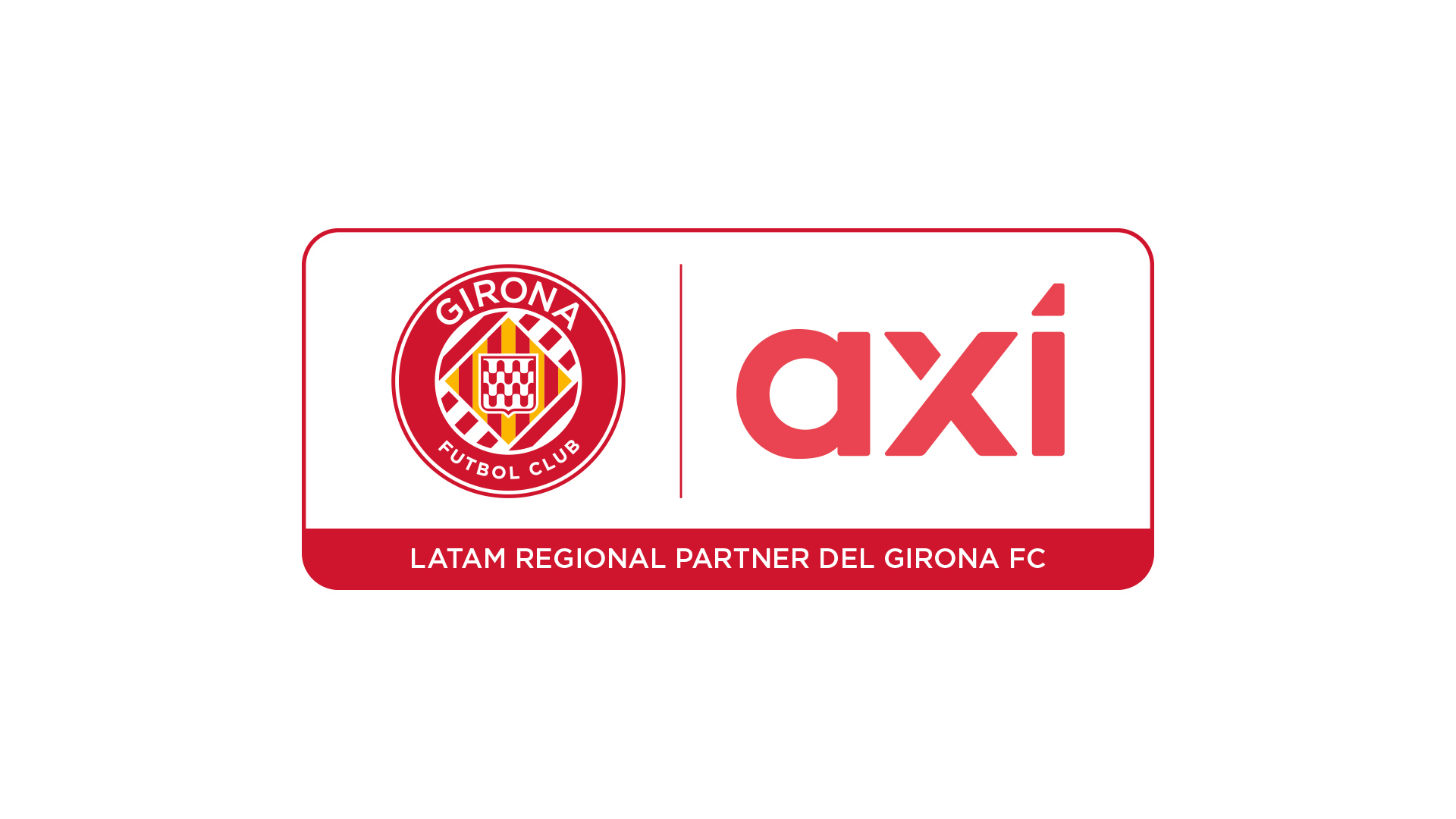 Axi, sponsor of Girona FC in Latin America
The leading trading company will be the Club's first regional partner.
Axi, a leading company in the trading sector, has become a new sponsor of Girona FC in Latin America. This collaboration makes the company the Club's first regional partner, further strengthening the club's presence in South America.
The partnership between Axi and Girona FC represents a perfect synergy between two leading organisations in their respective fields. Axi, with its recognised reputation in the trading sector, shares the values of dedication, excellence and passion that characterise Girona FC.
In addition, this partnership will allow Axi to expand its commitment to the sports community and football fans, strengthening its presence in Latin America. Axi is excited about this exciting opportunity to collaborate with Girona FC and looks forward to building a long and successful relationship.
As a regional partner of Girona FC, Axi will work closely with the club to deliver a variety of promotional activities and fan engagement programmes in Latin America. These initiatives will include exclusive events, special promotions and unique experiences for Girona FC fans in those countries.
Hannah Hill, Head of Brand and Sponsorship at Axi, expressed her enthusiasm for the new partnership: "We couldn't be more excited about this incredible new partnership that brings two dynamic forces even closer in  the world: football and trading. This collaboration represents a shared vision, a united passion and a commitment to success. Giving our traders and clients an edge is key for us, and through this new partnership we hope to raise awareness of a region that has been key to Axi, while delivering unforgettable experiences to our traders within the LATAM region."
Delfí Geli, President of Girona FC, commented: "We are very excited about our new partnership with the world's leading broker, Axi. Leveraging its extensive experience of more than 15 years, it has consistently demonstrated innovation and earned a reputation for credibility. We want to start working together to elevate both the Club and Axi to unprecedented levels of success."
About Axi
Axi is a trading company with clients in over 100 countries around the world. Axi works with all types of traders, trading firms, banks and financial organisations and helps them find the solution they need to achieve their financial goals through informed transactions on the world's financial markets.