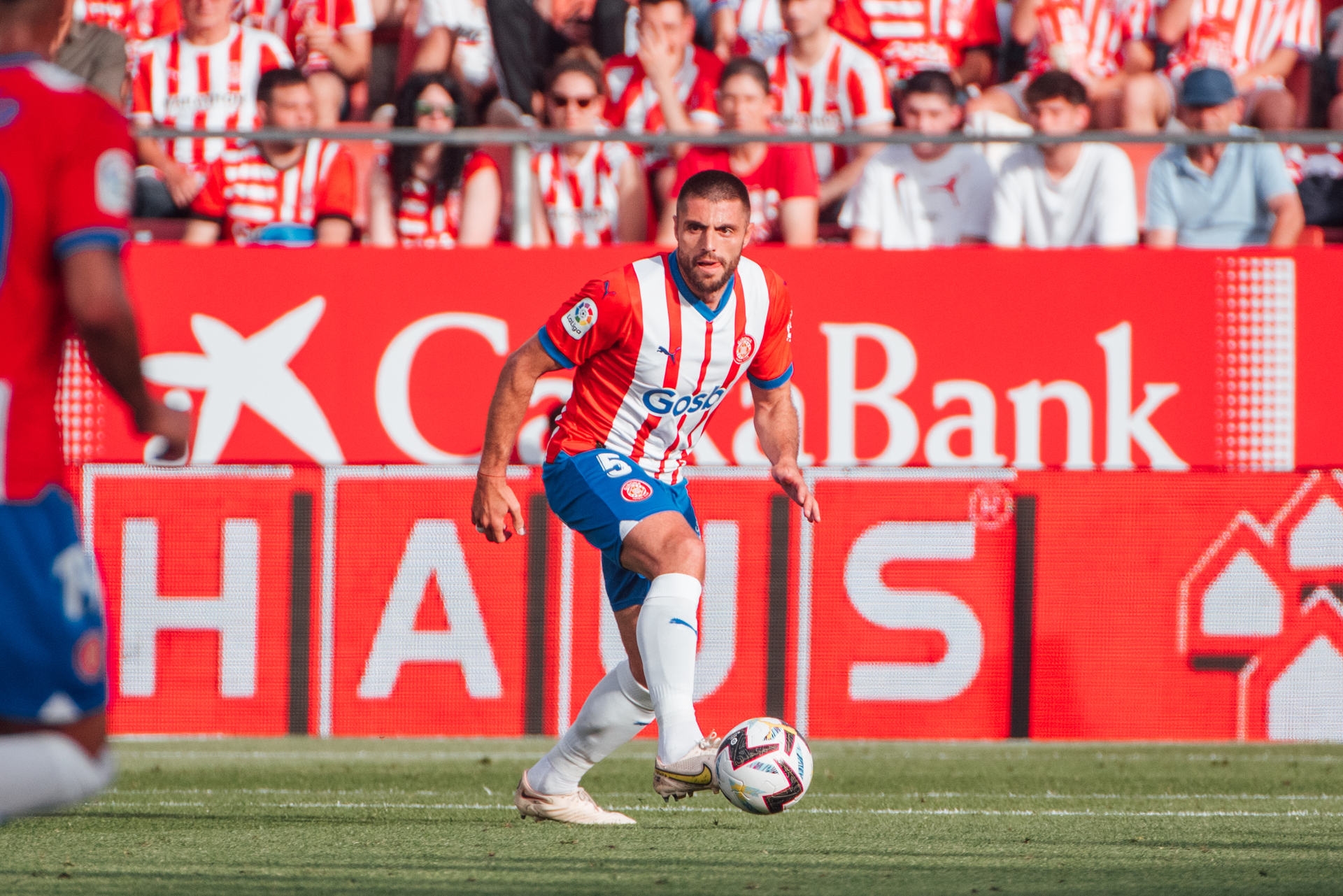 Girona falls with Real Betis, but keeps Europe's options intact
Miguel's goal is not enough for a Girona who will have to win in Pamplona and wait for Athletic not to do so
Girona has not been able to score during Real Betis's last match of the season in Montilivi. Miguel has advanced the white-and-red, but a doublet of Borja Iglesias in the second half has flipped the marker. However, Míchel maintains the options for European competition if they win the Osasuna last day and Athletic does not win in Santiago Bernabéu.

The first half has started with a deflected finish from Yangel Herrera, just before a miracle of Gazzaniga. A mistake in white-and-red ball exit has left Borja Iglesias alone in front of the Argentine. An action that ended with a massive shutdown of the Gironí. Girona has been gaining a presence and in the 37th minute the prize has arrived. Miguel made a big move that ended with a shot that overran Bravo and put 1–0 before the break.

The second act has started in the worst possible way. Borja Iglesias has tied for the first minute of the game taking advantage of a side center. Minutes later, Gazzaniga and Bravo have prevented the score from moving in the finishes of Edgar and David López, respectively. Taty Castellanos was unable to lead a Miguel center, just before the second Boetic goal. Borja Iglesias anticipated the first post and beat Gazzaniga in the 76th minute. Girona has tried until the end, and Castellanos has worn Bravo to avoid the Girona tie.

Defeated by the minimum of Girona in the goodbye to Montilivi in a historic season, which can be even more so. The white-and-red-red will seek Conference League Square next Sunday in Pamplona against a direct rival, Osasuna, in the hope that Athletic will not win on his visit to Real Madrid.