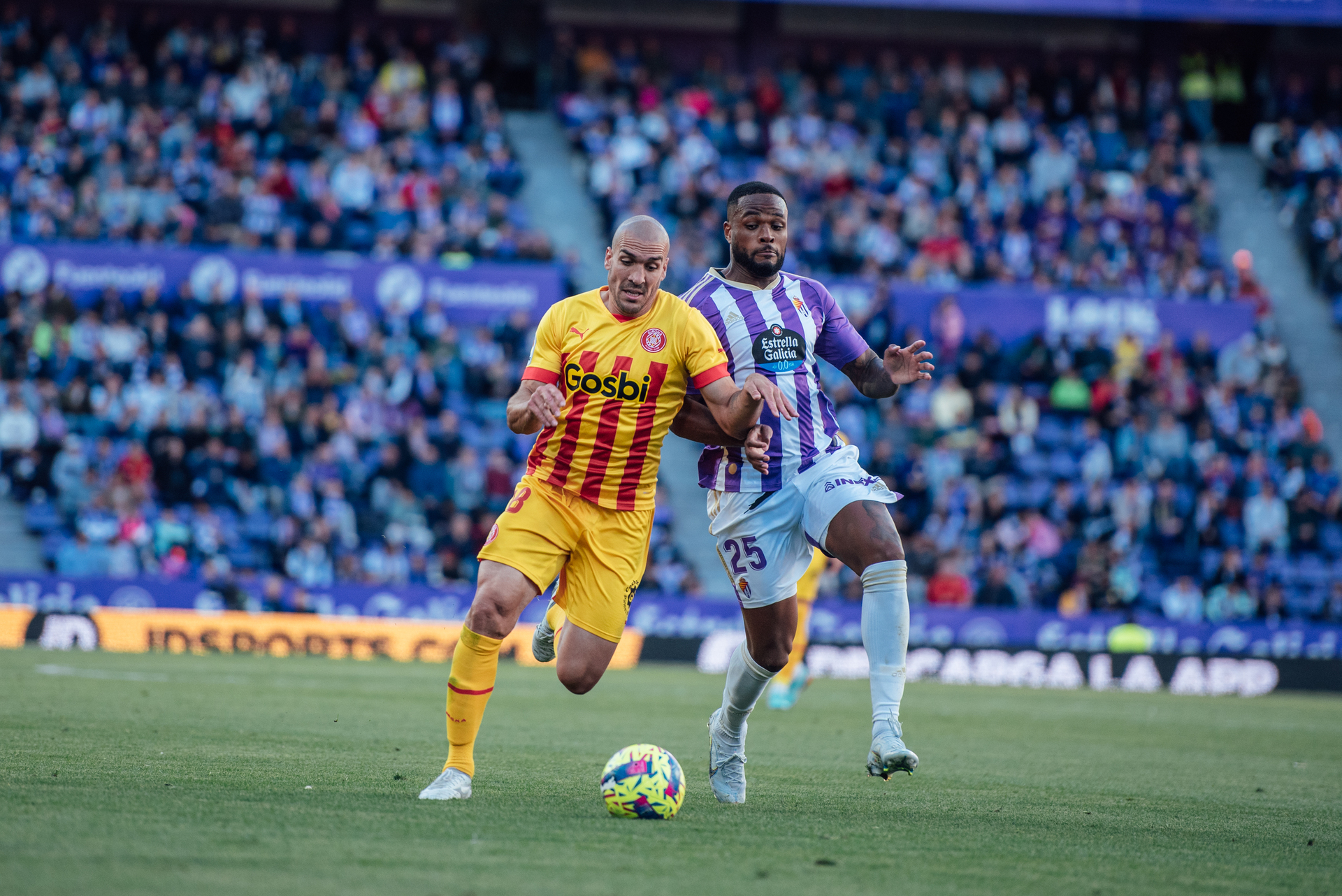 Girona falls to the minimum in José Zorrilla
A lone Monchu goal in the first half leaves the white-and-reds unrated
Míchel's team has not been able to join him in his visit to Valladolid and he holds thirty-eight points in the classification. It was a match full of setbacks in the opening leg, with injuries to Toni Villa and Aleix Garcia, and where the Gironins performed a large second half, but failed to find the goal prize.

The first part has started in the worst possible way for Girona. Two warnings from Laryn and two injuries, one from Toni Villa and another from Aleix Garcia, in just 10 minutes of play. The Girona replica has been with a distant shot from Javi Hernández that has gone high. The local goal has arrived at the equator of the first act. Plata has reached the bottom line and placed a ball in the heart of the area Monchu has sent to the bottom of the net. Shortly after, Escudero had Gazzaniga perform in a distant shot. Just before the break, Juanpe was able to draw the match, but his round-trim ended by rubbing the pole.

In the second half, Girona has taken a step forward in search of the tie. Iván Martín and Javi Hernández were the first two to try, but both found a good response from Masip. After the playing time, the white-and-reds have had a tie twice over. First in a center of Arnau that has not found a torque, and later in a Reinier torque, which Masip has deflected with his face. Girona has continued to search for the tie, and in the added time has been about to arrive in a roundabout of Stuani that Masip has been able to stop over the line.

Defeated from Girona to José Zorrilla against Real Valladolid, despite the Girona reaction in the second part. Míchel's are 38 points, ten above the relegation zone. On Tuesday at 7.30 p.m., another opportunity to join Montilivi in a grand match against Real Madrid.