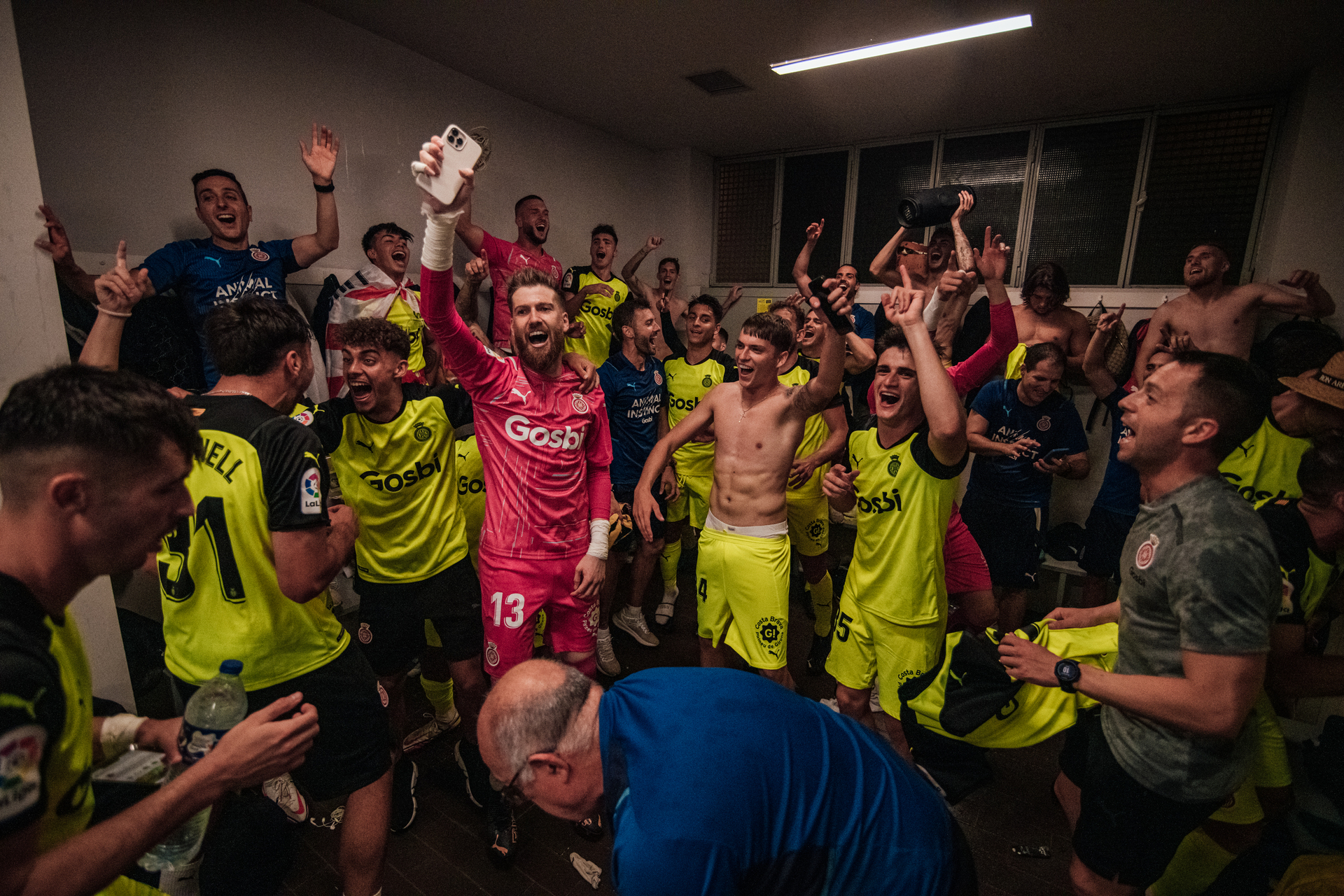 Girona gets promoted to First Division!
Believe, fight, persistent... Year after year, season after season, Girona FC has applied these arguments and finally the dream has come true tonight: Girona got promoted to the First Division for the second time in their history.
Michel's lads traveled to Tenerife with a plan and have applied it from minute one. Girona must win the game in their visit the Heliodoro Rodríguez López since the result of the first match, a goalless draw in Montilivi, favored the interests of the Canarians. Girona FC went into attack mode an begun to create chances of scoring the goal they needed. Samu Saiz, who has replaced an injured Iván Martín, fired a great shot but found a great save from the Canarian goalkeeper in response. In the forty minute of the first half, the referee awards a penalty due to a clear handball from a local player blocking a shot on target. Penalty specialist Stuani has been in charge of scoring Girona's first goal of the night.
The second half started with a different approach as Tenerife had to change their way of playing to score the goal that they needed. They did score in the fifty-ninth minute with a header. The tie forced Girona to look for goal again. But stubbornness pays off and in the 70th minute a Baena shot was deflected by a defender and ended up in the back of the net: 1-2 and this win putted Girona ahead. The rival fought back, but a very well positioned Girona side has prevented dangerous actions. In the eighty minute a goal by Arnau doubled the advantage for the visitors and virtually secured the win that made the dream come true.