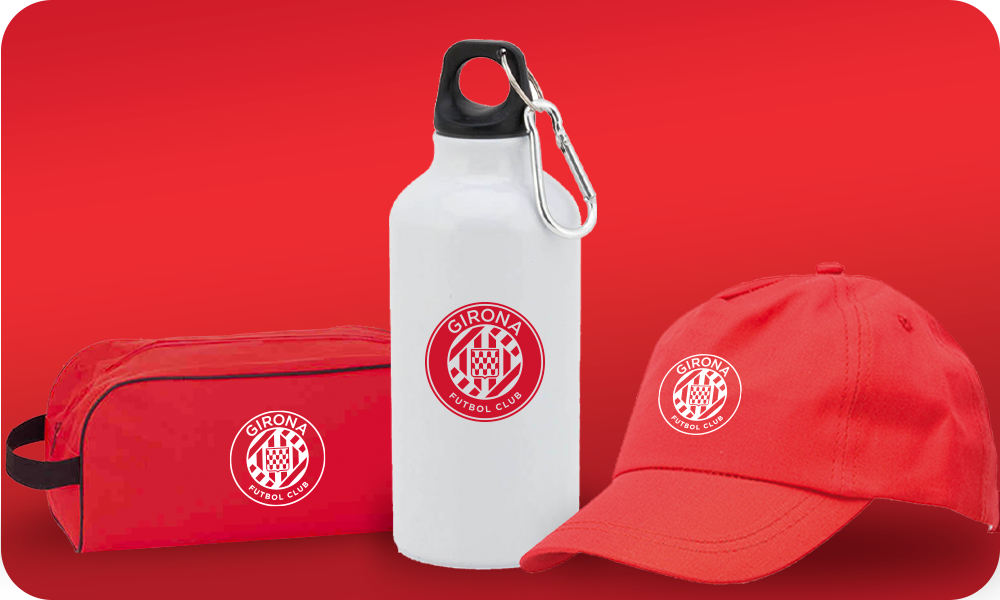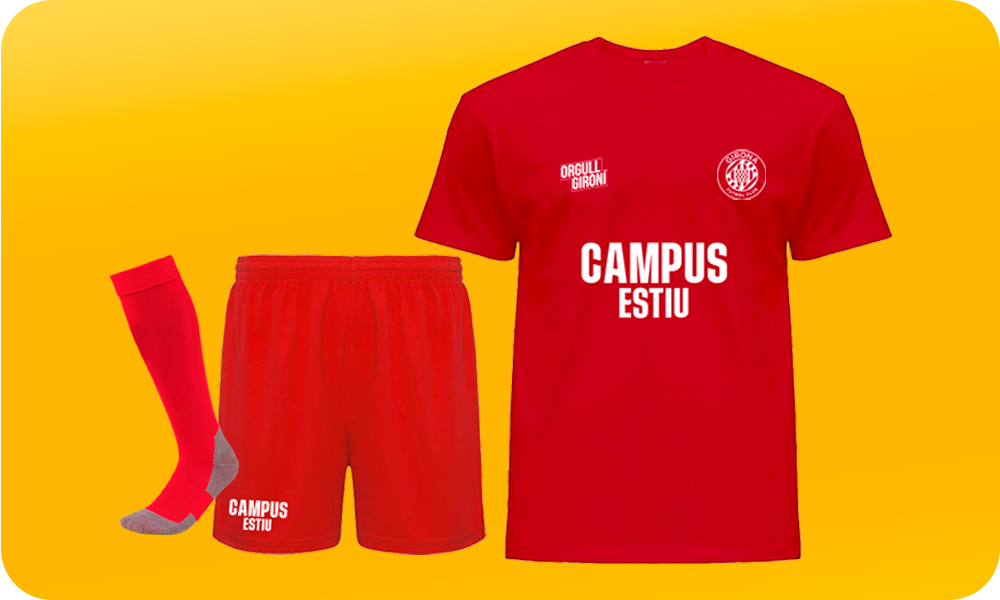 *Participants who come for more than one week will receive two units of each piece of clothing.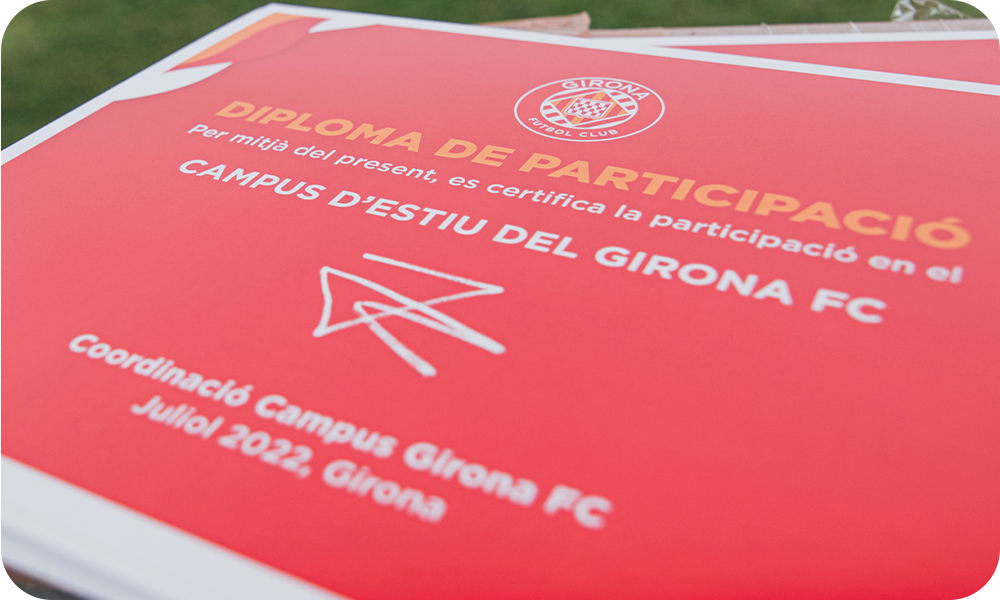 TRIPS*
Week 2 (from 3/07 to 7/07): Montilivi Tour, visit to Girona FC Stadium 
Week 4 (from 17/07 to 21/07):  Water Park Trip 
Week 5 (from 24/07 to 28/07): Closing Event 
*Activities are optional and its cost is not included in the price of the Camp. For those who do not want to participate, there will be training sessions in the venue as usual. 
*The data of the activities may change due to external factors.  
INFORMATION TO FAMILIES
Presentation of the Girona FC Camp by the General Coordination 
Virtual training by professionals of the Girona FC Academy 
*Dates and schedules to be confirmed. 
WHAT'S THE PRICE OF THE CAMP?
1 Week

150

€

 

2 Week

225

€

3 Week

290

€

4 Week

355

€

5 Week

395

€

 
WHICH DISCOUNTS ARE AVAILABLE?
5% discount for the first sibling 
15% discount for the second sibling 
10 € discount for the members of the Girona FC and players of the Futbol Base de l'AE Roses in the season 22-23